About Bannon Clinic of Chiropractic, P.A.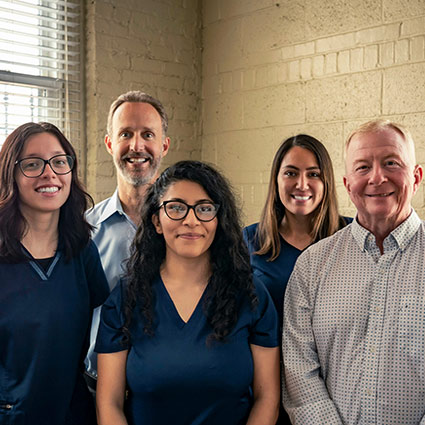 Bannon Clinic of Chiropractic, P.A. opened in May 2000 by Clinic Director Dr. Timothy Bannon. In practice since 1998, Dr. Bannon made the move to North Carolina after visiting from his home in California. Experiencing our beautiful area and friendly local community made him decide that Gastonia was the place to open his practice.
Our Practice Philosophy
We're here to get our patients the relief and help they need to feel great. We'll even work in a team with your other health professionals or can refer you to someone in our network if we feel chiropractic isn't giving you the results you need.
Dr. Bannon has a great understanding of the value and merit of various forms of health care. Whether we recommend chiropractic care, nutrition, rehabilitation or referring you out to a specialist, we're ready to help you get back your full function.
Enjoy Your Greatest Sense of Well-being
We see a wide array of patients at our office, ranging in age from newborns whose parents bring them in to have their alignment checked to people in their 90s who still want to be as active as they can. The conditions we see include
Accident and injury
Athletic injury
Wellness
Workers' compensation cases
Some of our patients see us for wellness visits, which means that while they aren't in any pain, they've realized that regular chiropractic checks will help them enjoy their full function. To ensure their continued health, they see us once a month, once every few months or even just twice per year —whatever works to keep them feeling great!
The Safety of Chiropractic
Many people are new to chiropractic and might wonder about its effectiveness. Chiropractors work with just their hands, no outside materials necessary, to help you. Using medications with devastating side effects may not be your best option. We've helped thousands of patients over our years in practice. When it comes to safety, chiropractic is one of the most conservative options you can choose for health care.
¿Hablas español? We're ready to discuss whether chiropractic might be a great option for you.
Contact us
today!

About Bannon Clinic of Chiropractic, P.A. | (704) 864-7774