Meet Dr. Lonnie Katro
Four Decades of Transforming Patients' Health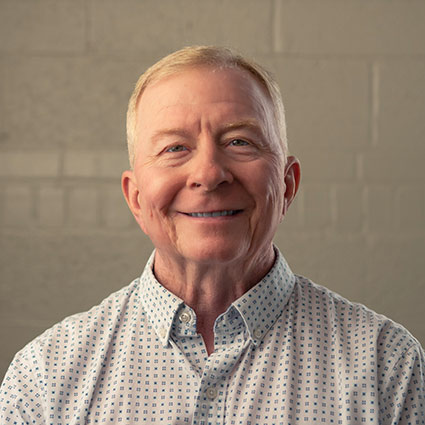 For Dr. Lonnie Katro, chiropractic care is simple: it's all about helping patients. He loves building a warm connection with everyone who walks in the door.
Getting patients great results is paramount. Dr. Katro loves working in natural health care because he enjoys watching his patients leave Bannon Clinic of Chiropractic, P.A. feeling incredible. Every time another person regains function, gets out of pain, or jumps back into a favorite hobby, Dr. Katro knows he's done his job—and he can't wait to help new patients experience the same amazing life change.
EXPLORE OUR SERVICES

Professional Education and Experience
Dr. Katro graduated with his Doctor of Chiropractic from Palmer College of Chiropractic in Davenport, Iowa, in December 1982. In those days, medical doctors and chiropractors were often seen as opposing teams. Now Dr. Katro loves the camaraderie and collaboration he experiences with other practitioners as they work together to help each patient achieve the ideal health solution.
Chiropractic wasn't always Dr. Katro's dream. He wasn't even sure he wanted to go to college until he hurt his neck playing football. Within six weeks, a chiropractor had him feeling like the injury never even happened. That did it for Dr. Katro. He knew without a doubt that he wanted to help others experience dynamic healing, just like he had.
Over the last 40 years, Dr. Katro has invested in so much continuing education that he's practically done another degree's worth of learning. He's always honest and clear with patients as he explains what he can and cannot help with, because he cares more about your well-being than anything else.
An Outdoor Life
Outside of the office, Dr. Katro loves golfing, fishing, boating, and spending time with his family. He and his wife have a total of three kids between the two of them, with six grandkids from his wife's son and daughter.

Dr. Lonnie Katro | (704) 864-7774