Same-Day Chiropractic in Gastonia
Get the Relief You Need Now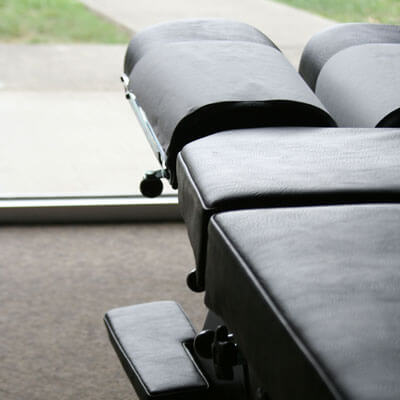 Whether you tweaked your back, woke up with a sore neck, or sustained a sports injury, you want relief as soon as possible. That's why at Bannon Clinic of Chiropractic, P.A. we offer same-day chiropractic appointments. From dealing with an acute injury to being sidelined by chronic pain that has become unbearable, you can get care at our practice quickly.
Focused on You
Our practice is committed to providing personalized care plans that focus on the patient's needs. We believe everyone is unique and deserves a customized approach to their care. When you visit our practice, our experienced chiropractors take the time to understand your specific needs and develop a plan tailored to you. We combine cutting-edge techniques with a holistic approach to promote natural wellness and healing.
Before booking your appointment, we recommend calling us first to check availability. While we accept walk-ins, calling ahead allows us to better manage our schedule, and ensure a smooth experience for all patients. Of course, if that's not possible, we'll still try to see you today.
When you arrive at our practice, our friendly staff will greet you, who will guide you through the paperwork process. Once you're checked in, one of our experienced chiropractors will conduct a thorough examination and develop a personalized plan tailored to your specific needs.
The Right Place Matters
Choosing our practice offers a wide range of benefits. Here are just a few reasons patients trust us for their care:
Same Quality Care—patients who walk in receive the same high-quality care as those who make appointments. Our dedicated team is committed to providing excellent care to everyone who seeks our help.
Immediate Attention—most times, patients who come in for same-day care can expect to receive attention on that day. We prioritize getting you the relief you need as quickly as possible.
In-Depth Examinations—when you walk into our practice, you'll be greeted by our friendly staff who will guide you through the process. If there's a staff member available, they will input your information directly into our system. If needed, we may take X-rays to better understand your condition and provide an accurate diagnosis.
Continuity of Care—returning patients are always welcome. If you have been to our practice before, we'll review your existing file and open a new case to address any additional concerns. We value long-term relationships with our patients and strive to provide consistent care.
Wide Range of Conditions—our team is equipped to handle many types of injuries and conditions. From auto accidents, slips and falls, to sports-related injuries, we have experience treating a wide range of issues. If we determine your condition requires specialized care beyond our scope, we have an extensive referral network to ensure you receive the appropriate treatment.
Take the First Step
Don't let pain hold you back any longer. Contact us today to schedule an appointment or inquire about same-day availability. Relief is just a phone call away!
CONTACT US

Same-Day Chiropractic Gastonia, Belmont, Mt. Holly, Kings Mountain, and Bessemer City NC | (704) 864-7774