Meet Dr. Timothy Bannon
In-Depth Chiropractic Expertise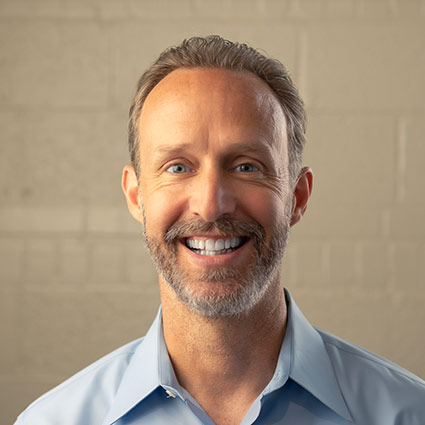 Dr. Timothy Bannon started his education at the University of Calgary, earning a bachelor's degree in biochemistry. He then attended Palmer College of Chiropractic West.
Dr. Bannon excelled in school, graduating as the class valedictorian. He was a member of the Pi Tau Delta Chiropractic Honor Society and won the Louise McKinney Medical Scholarship for postsecondary academic achievement. The Who's Who Among Students in American Universities and Colleges® recognized Dr. Bannon for his outstanding academic achievement during his studies at Palmer.
Helping You Feel Great
"Through hands alone, chiropractors exert such a positive impact on someone's long-term health success and life. We don't need any gadgets, pills, potions, or lotions to improve your health." Dr. Bannon is a Certified Medical Examiner for the Department of Transportation and can perform their required examinations in our office. He takes regular continuing education to stay up-to-date on the latest in chiropractic and health.
EXPLORE OUR SERVICES

Qualified Experience and Care
Customized care is the heart of Dr. Bannon's approach to chiropractic. He is skilled at a wide range of techniques and adapts his approach to each individual, paying attention to your age, condition, and health goals.
He believes healing should be a whole-body experience. Dr. Bannon offers supportive services like soft tissue work, ultrasound, muscle stimulation, and Active Release® Therapy to help patients achieve their ideal outcome.
Instead of rushing through appointments, he takes the time to show new patients how to do rehabilitative exercises using resistance bands, and give nutritional tips customized to each person's health needs. He genuinely cares about investing in his patients and treats everyone with respect and warmth, remembering the details about your story and going the extra mile to help you heal.
At Home in the Gastonia Community
Dr. Bannon loves the lush greenery and friendliness of Gaston County. When he isn't in the office, he stays active in the great outdoors. He is an avid alpine skier, cyclist, runner, surfer, and water skier.
Discover the natural path to better health. Contact us today to schedule your appointment!

Dr. Timothy Bannon | (704) 864-7774