Orthotics in Gastonia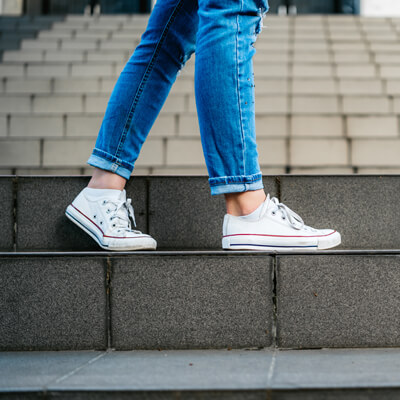 Your feet are the foundation of your health. At Bannon Clinic of Chiropractic, P.A., we provide custom orthotics to help relieve pain in the feet, pelvis, or back. By stabilizing the feet, we help you hold your adjustment longer and excel in your long-term recovery.
NEW PATIENTS

Starting With a Thorough Assessment
During every patient's first appointment, we do X-rays and an evaluation to check for any anatomical leg length discrepancy. The number one indicator that you might benefit from orthotics is a significant difference in the length of your legs.
This service can also help athletes and some patients with low back pain. Some patients choose us simply for orthotics, while others use them as a complement to
chiropractic care
.
A Foundation for Healing
We're not a full-service podiatry clinic. Dr. Bannon and Dr. Katro focus on providing support for full chiropractic recovery. By stabilizing the foot, we start seeing great gains in chiropractic care for the pelvis, low back, and even the neck.
Giving the foot additional support also helps patients with structural foot problems, like pronators and supinators, experience major improvements. Whether you're seeking care for a genetic foot problem, an old foot injury, or low back pain, ensuring a stable foundation beneath the pelvis will help you hold adjustments longer and get better health care results.
Maximizing Your Stability
We'll check to see whether you need orthotics during your initial chiropractic exam, which takes about 30 minutes. If you're a candidate for this service, we'll look into whether you need a customized device or could reap the same benefits from a general wedge placed in your shoe.
If you decide to move forward with orthotics, we'll make a cast of your foot and send it out to have your personalized support made. A typical turnaround time is within a week. We'll then bring you back in so we can fit your orthotics into your shoes and make sure everything feels right.
Book Now
We look at the total picture of health to make sure everything's functioning optimally. Schedule now.
CONTACT US

Orthotics Gastonia, Belmont, Mt. Holly, Kings Mountain, and Bessemer City NC | (704) 864-7774