Rehab Exercises in Gastonia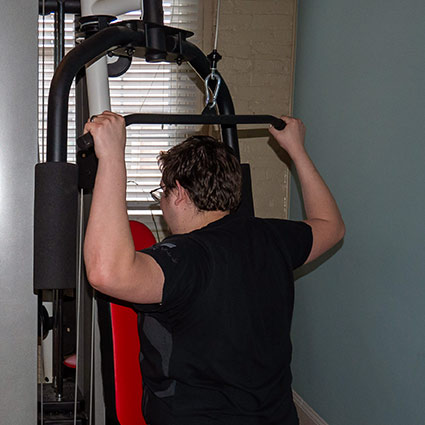 At Bannon Clinic of Chiropractic, P.A., we're dedicated to helping you get the most out of health care. Adjustments are just the beginning of how we give your body a boost in the right direction. If possible, we incorporate exercise instruction into every patient's care, equipping you to take charge of your health and stay in great shape, year after year.
NEW PATIENTS

Walking You Through Every Step
Dr. Bannon and Dr. Katro work with every patient on exercises targeted to their condition. Practicing the proper movements throughout the week speeds up your recovery time and helps your body adapt better to care. Pelvic tilts, for example, are a great complement to low back adjustments, as they stretch and strengthen affected muscles, and train your body to start working the way it's supposed to again.
Unlike many clinics, we don't simply mention an exercise in passing or leave you confused about which movements to employ. Dr. Bannon and Dr. Katro carefully instruct you in each technique and does it with you in the clinic, so you walk out knowing what each stretch and exercise should feel like.
We provide you with a range of exercises you can do at home, so you have plenty of options to work with. Our team supports you throughout the process and reviews your exercises with you at your next visit to ensure everything is going well.
A Full Gym Experience
Our roomy office allows us to provide extra supportive care as we work through rehab exercises with you. We have gym equipment, including a treadmill and Nautilus equipment, right here at the clinic. Our facility can accommodate any patient at any level of fitness.
Schedule Your Appointment Now
Our patients have better long-term results due to our one-on-one rehab services. Choose natural health care today.
CONTACT US

Rehab Exercises Gastonia, Belmont, Mt. Holly, Kings Mountain, and Bessemer City NC | (704) 864-7774