Personal Injury Care in Gastonia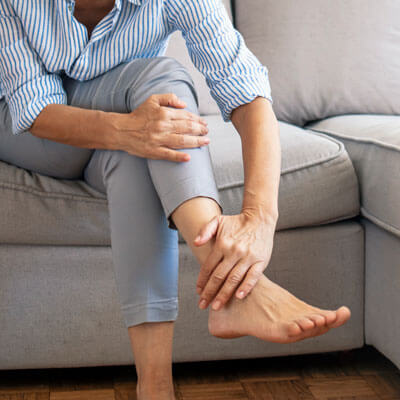 At Bannon Clinic of Chiropractic, P.A., we specialize in providing customized care for patients suffering from personal injuries. We understand these unexpected injuries can be overwhelming, but we're here to help you regain your health naturally. With our unique approach and personalized plans, we'll guide you through the healing and recovery process from start to finish.
Types of Injuries
Personal injuries come in various forms, with auto injuries being the most common ones we see in our clinic. After that, slips and falls are the next most common cases we see. These may happen at home, work, or anywhere, and with varying degrees of trauma.
These incidents often involve uncontrolled falls, resulting in concussive trauma to the head and neck, as well as injuries to the extremities. When patients experience pain, swelling, or a loss of function, it's crucial to seek professional care promptly to prevent permanent damage.
What We Do
In our clinic, we believe in taking a comprehensive approach to your care. Our team of experts will assess your condition, considering both the immediate pain and long-term effects. We prioritize restoring function and mobility early on to prevent further problems down the road. We help restore you to a normal life by promptly addressing dysfunction.
With personal injuries, time is of the essence. Delaying treatment may lead to chronic issues and a prolonged recovery process. When you contact us, our experienced team will provide the care you need to minimize long-term effects and recover fully.
The duration and frequency of your plan of care will depend on the severity of your injuries. We will create a customized treatment schedule during your initial phase. As you progress, we will adjust the frequency accordingly. Our focus is on your well-being and achieving optimal results in the shortest amount of time.
What to Expect
When you choose Bannon Clinic of Chiropractic, P.A. for care, you can expect the following:
Expert Evaluation and Diagnosis—our advanced diagnostic techniques, including X-rays when necessary, accurately assess your injuries. If you have previous imaging studies, we encourage you to bring them with you. A complete understanding of your condition is crucial to the development of an effective care plan.
Customized Plans—every patient is unique, and so are their injuries. We create personalized care plans tailored to your specific needs and goals. Whether you require physical therapy, orthopedic care, or other modalities, our network of skilled practitioners ensures you receive the best possible care.
Pain Management and Rehabilitation—our dedicated team will guide you through your recovery journey, assisting you in managing pain, swelling, and inflammation. We provide detailed instructions for at-home care, including the application of ice packs and range of motion exercises. We believe in empowering our patients to be active participants in their healing process.
Book an Appointment Today
Don't let a personal injury hold you back from living a pain-free life. Take the first step toward healing by booking an appointment with our practice. Our friendly staff is ready to assist you and answer any questions you may have.
CONTACT US

Personal Injury Care Gastonia, Belmont, Mt. Holly, Kings Mountain, and Bessemer City NC | (704) 864-7774